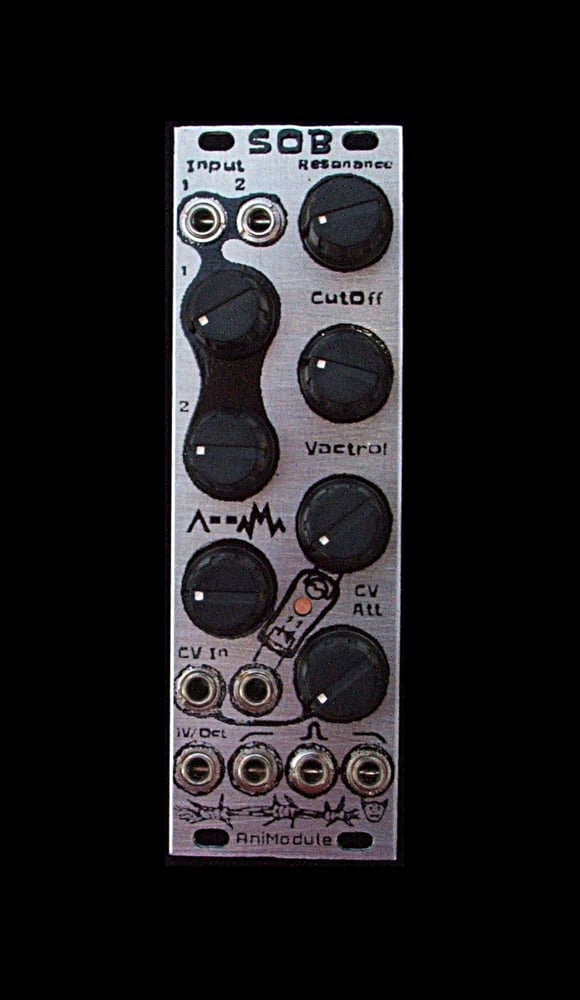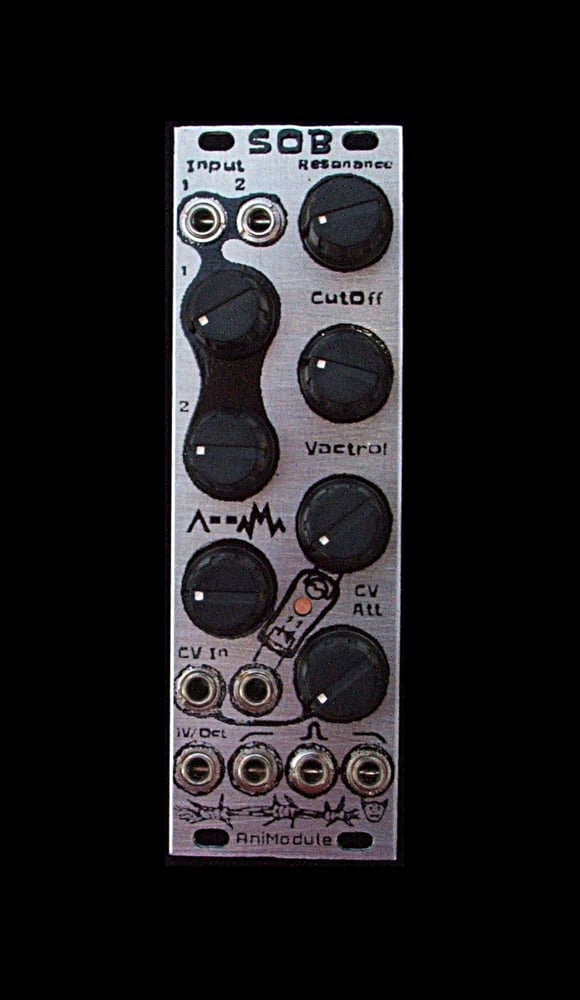 SOB
$186.99
A State Variable Filter with an adjustable WaveFolder on the input.
Self-Oscillating Filter Tracks 1V/Oct
Vactrol Input allows you to control CutOff via gates/triggers without using up an EG
Pot to mix "Clean" and "Folded" signal levels
Filter and/or Fold Audio Or Control Voltages
2 Input Signal mixer
1 Input Control Voltage Mixer
1 Input to Vactrol for CV Modulation
1V/Oct In
current Draw: +12V = 31mA -12V = 34mA
"This filter tears so hard that it created a wormhole in my room and I'm now an inter-dimensional being.
-_-))))))"